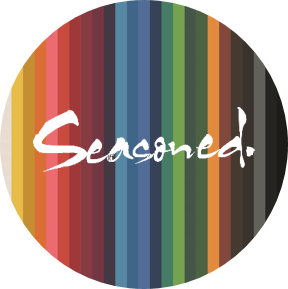 Seasoned Events
T: 020 7236 2149
E: hello@seasonedevents.co.uk
Seasoned is a leading London event caterer with unrivalled experience of delivering excellence in event catering across a broad portfolio of prestigious listed venues. This includes the V&A, Science Museum, Tower Bridge and Guildhall.
Seasoned began with an idea driven by ambition, passion and determination. These three ingredients are still the key factors that drive the company today. Over the years, Seasoned has successfully established itself in the world of event catering, event management and corporate hospitality events.
A Seasoned event is all about creating the perfect event. We personally care about providing genuine satisfaction to all of our clients, ensuring that their event is ultimately bespoke and an overwhelming success from start to finish. Our team love the challenge of creating innovative dishes and tailoring the food and service to each particular setting.
We adore food more than anything and take the best that Britain has to offer as we truly believe that seasonal ingredients really do speak for themselves. Our mantra is to ensure that our menus always offer a true taste of the seasons. With such a bounty of local ingredients available throughout the year, our World Master Chefs are always spoilt for choice when creating new dishes.
Our philosophy is simple; using quality, local ingredients to create classic dishes but with an innovative presentation design. Most importantly, we always exceed our clients' needs.